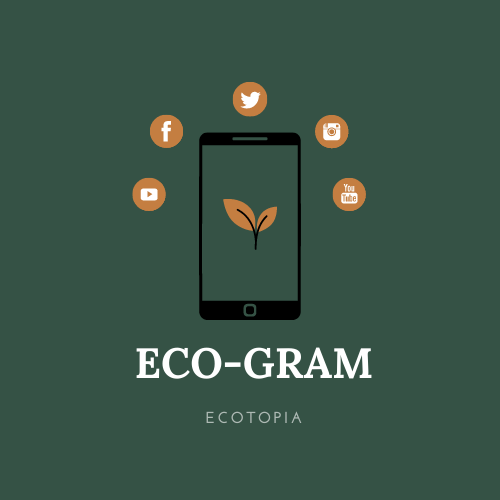 About Eco-gram~

For receiving news, social media is our present and it is inevitably going to be our future. For the usage of social media to our advantage for spreading news about the adverse effects on our ecosystem, is our club, Ecogram.

Ecogram is the club of Ecotopia that deals with it all. We truly are the face of Ecotopia. You want fast news on environmental issues around our globe? You've got us. You want quick updates on our clubs and their activities? You look for us. The lack of awareness about environmental issues is more harmful than we know. We, here at Ecogram, want to spread the right information and the right updates as much as we can using social media as our main tool.
The mission of Ecogram is to increase our reach on all platforms by 50%, connect environment focused NGOs and organisations with students, inspire self driven action for the environment in each one of you and provide you with all the knowledge about Ecotopia, our surroundings, and what you can do to help our world.
Aaliyah Gala
Section Head
Aarohi Godha
Section Head
Aria Patel
Section Head
Arianna Mehta
Section Head
Verushka Shroff
Section Head
Aarushi Merchant
Section Sub-Head
Shanaya Thadani
Section Sub-Head
Mira Gandhi
Section Sub-Head