What is H.O.P.E.?
The 1st ever Ecotopia Summit – 'H.O.P.E. 2021: Heal Our Planet Earth' is to take place on Saturday, 18th December 2021. Schools and individuals from around the city, county, and the globe are invited to join us in this exchange as ideas and opinions to promote the concept of green schools, and to initiate dialogue amongst schools, students and environmentalists to reach the goal of establishing schools as catalysts of change to work towards sustainability.


H.O.P.E. 2021 will feature renowned keynote speakers, engaging discussions with eminent personalities, contests for students, and various events focussed on reimagining the schools as engines for a sustainable future.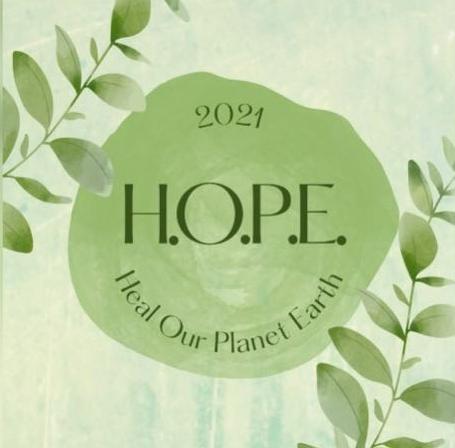 Individuals from around the world are invited to take part in the multiple events to exchange ideas to promote the concept of "green schools". Here are details of the events planned for H.O.P.E. 2021 :
Sustainable Innovations

Youth are the future, with the most creative and diverse sources of ideas and solutions this event calls anyone from 10-18 years of age. They will be n eeded to create a project proposal on their idea for a sustainable tomorrow.



Essays

The pen is truly mightier than the sword! Youth till the age of 18 will submit writeups on various burning environmental topics. The will be to give the readers some thought provoking ideas to ponder upon and explore amelioration practices from around the world



Rhythms n' Rhymes

Take out your writing pads and thinking caps because this event will bring forth the poet within you. Youth till the age of 12 will be needed to submit a short poem that will express their emotions, and impact the audience to stimulate a change for sustainability.



The Zany Zines Corner

Have fun with Zany Zines! This gripping, creative event in H.O.P.E. calls for environmental posters from anyone till the age of 18 years of age. Through this mash-up of art, stories, and emotion, we aim to hear even the softest voices out there and propel the cause of climate justice!
Photo Essay

When words don't speak, pictures do! With the stories told through the pictures in progress at H.O.P.E., we aim to enhance the visual imagination of youth and push the limits of environmental awareness to the stars.



Policy Dialogue

Let your voice be heard! With this intimate discussion on themed topics, each participant in the age group of 14-18 years of age will receive one stakeholder. They will need to put themselves into their shoes and delve into the environmental problems faced daily.



EcoTrivia

Your spontaneous eco-knowledge is being put to the test. With this grey cell twisting activity, contestants below 12 years of age will be asked questions on the Earth, Environment and the Climate Crisis.
Meet the Event Leaders:
Sustainable Innovations






Armaan Chhabra

I, Armaan Chhabra, have faith in the ecotopian mission of a net-zero carbon, "Ecotopian" world. As a firm believer in innovation and technology, I will do my best to fulfil the main objective of HOPE and help make a difference for our school. Through this event I hope to inspire and help cultivate new ideas along the way, and create much needed awareness for this cause.


Essays






Ananyaa BV

An avid traveller and singer, her charming personality and little quirks light up any room instantly. She is always looking for opportunities where she can do her bit for our environment, and never fails to identify where her interests lie. A driven young girl, her dedication shines through every task she undertakes, especially if it concerns making an impactful change on the world around us, in any possible way.

Rhythms and Rhymes






Sarah Mukhtiar

Poetry and the environment are both two things that she is extremely passionate about. Poetry has always been her way of live, whether it's coping with stress or organizing ideas, she has always turned to poetry for creative expression. As for the environment, she believes it is her duty to be an advocate for the environment so that future generations can responsibly enjoy the privileges Earth has to offer.


The Zany Zines Corner






Ishita Kapadia

Conscientious and open minded, she always has a smile plastered on her face and really unhysterical sense of humour to lighten the room. From having an u nhealthy obsession with suspense novels to vibing to 1989 on repeat , she's brimming with optimism and cheerfulness. Her passion for protecting the environment remains unmatched.





Pictures for progress






Priyannsha Agarwal

Focused and determined, she is a perfectionist with an eye for detail and an affinity for organisation. Whether it's a class assignment or a global conference, her sedulous nature is exemplified through her attitude towards every task she undertakes. From organising cleanup rallies to tackling plastic pollution in the fashion industry through her initiative Waste to Wear, she's always looking for an opportunity to help the environment and initiate change.

Policy Dialogue






Ahaan Shah

A MYP 9th grader, who has been an active participant in MUNs and various forms of public speaking. He has a passion for problem solving, and is fascinated by the many opportunities we'd get to address the various environmental issues through H.O.P.E.





Will be available 24th December!
Letter From The Presidents
Reimagine. Recreate. Restore.

This is our moment. We cannot turn back time. But we can grow trees, green our cities, rewild our gardens, change our diets and clean up rivers and coasts. We are the generation that can make peace with nature. Let's get active, not anxious. Let's be bold, not timid.



The current status of Earth's environment and its various ecosystems is known to all and needs no further elaboration. There have been reams and bytes of articles published with predictions of the most perilous and catastrophic events driven by environmental degradation. Instead of being overwhelmed by these concerns, the need of the hour is to develop a collaborative approach towards finding solutions. The theme of 'Reimagine. Recreate. Restore.' is therefore most appropriate for today.

We believe that schools are the most important catalysts for driving long-lasting change in human behaviour towards the most imperative causes - the environment. Schools have the ability to start influencing the minds of young people in their formative years by demonstrating how to co-exist harmoniously with the environment and by nurturing a future generation of innovators who propel the cause of sustainability.

We aim to combat climate change amongst other environmental issues by establishing a school culture of sustainability and collaboratively working towards different sub environmental initiatives through our eleven sub-committees. So far, we have taken our own small steps like sapling planting, tetrapak, paper and plastic recycling, waste segregation, donation of slightly used clothes to the underprivileged, blogging with reviews on movies/documentaries with environmental issues as the key theme.

With the objective of reimagining schools as catalysts for sustainable development, we would like to initiate discussion amongst different schools, students, academicians and environmentalists. We are hosting the 1st Ecotopia Summit - 'H.O.P.E. 2021 - Heal Our Planet Earth' on Saturday, 18th December 2021 at 11:00am where we will be inviting schools from all over the city, state and beyond for collaborating and exchanging views on promoting the idea of green schools.

HOPE 2021 will feature live keynote speeches, interesting panel discussions, competitions and live events covering ideas and topics for reimagining schools as engines for a sustainable future. The event will have interactive events which will engage, educate and stimulate teachers, administrators and students (across grades) with the overriding aim to raise awareness of environmental issues. We're excited to be bringing this event and welcoming schools for mutually enriching dialogue.
Zaara Merchant and Ahaan Shah,
Presidents of H.O.P.E. 2021
Jamnabai Narsee International School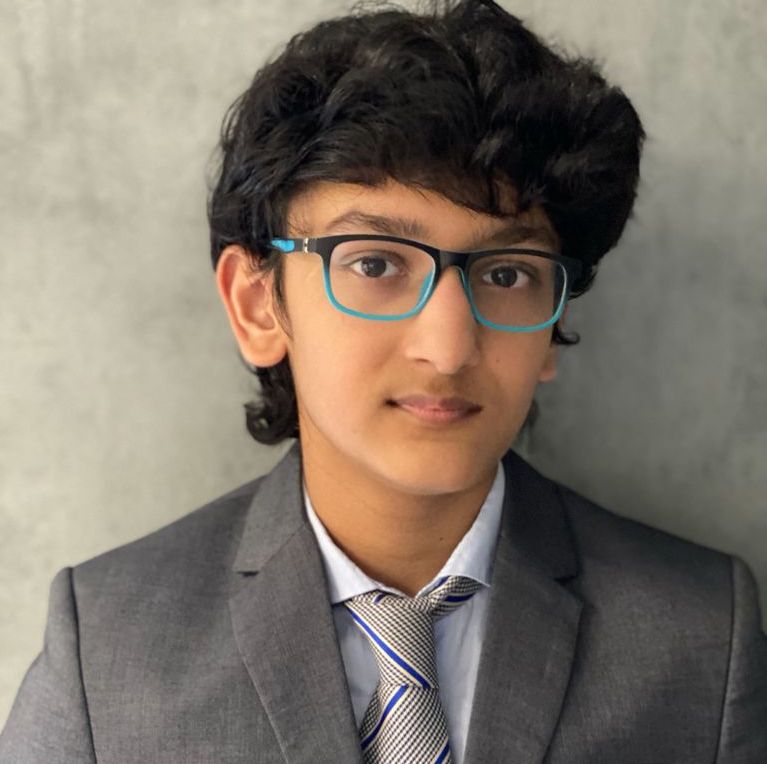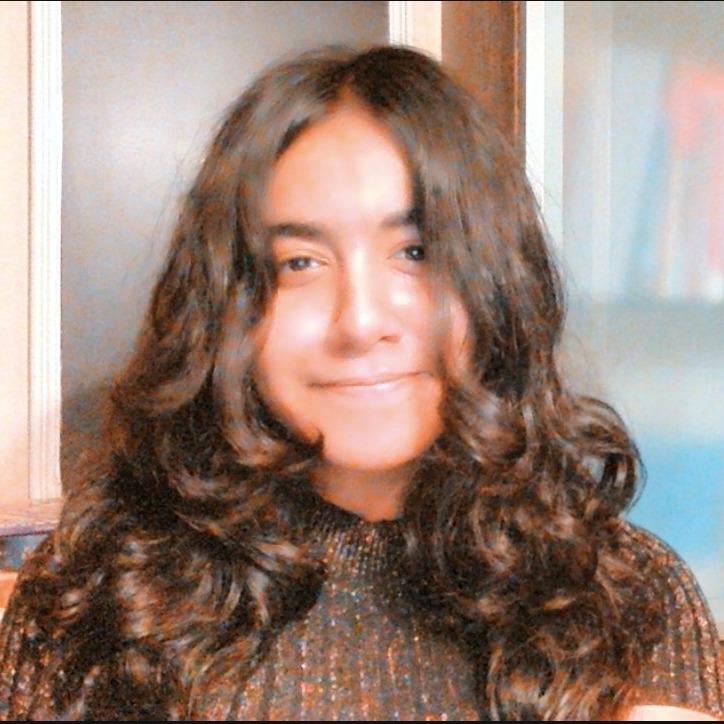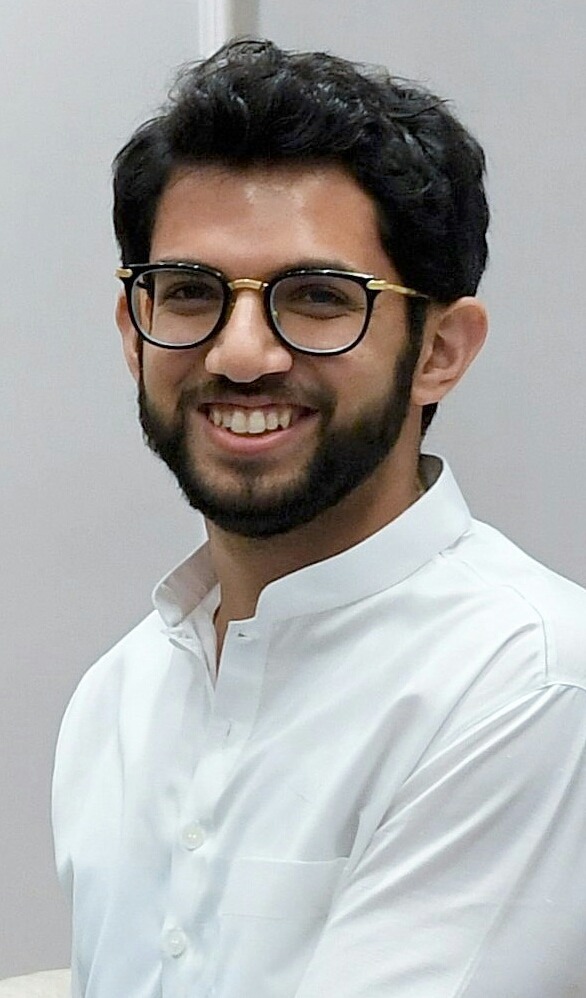 Mr. Aditya Thackeray
Aditya Thackeray is serving as the Cabinet Minister of Tourism and Environment for the Government of Maharashtra. He was instrumental in instituting the ban on single-use plastics in Maharashtra. His activism against deforestation in the Aarey Colony is inspirational
for us.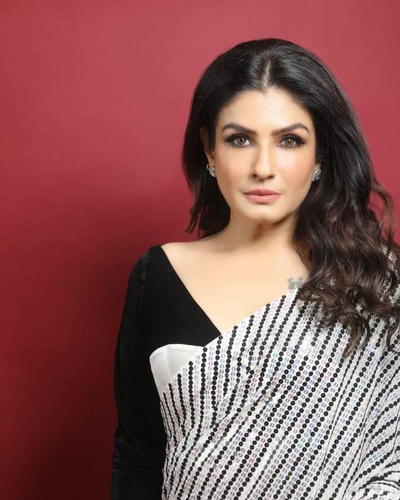 Mrs. Raveena Tandon
Actress Raveena Tandon has been associated with multiple organisations and projects for the welfare of animal and nature. On World Environment Day, she launched a plastic-picking drive at her native village. She has always been vocal on several environmental and social issues. Her actions for the amelioration of the evironment inspire us.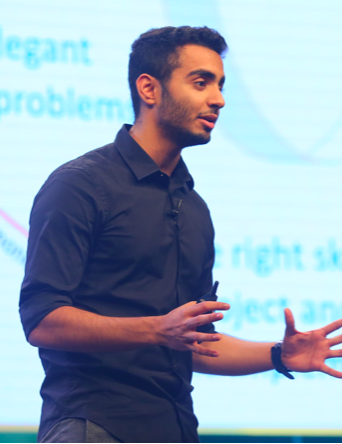 Mr. Angad Dariyani
Angad Dariyani is a 22 year old Electrical Engineer, a JNIS alumni, who graduated from Georgia Tech. He has worked on project involving clean energy storage, bio-acoustics, low cost health technologies, and many more.His work in the clean tech and AI space is fascinating.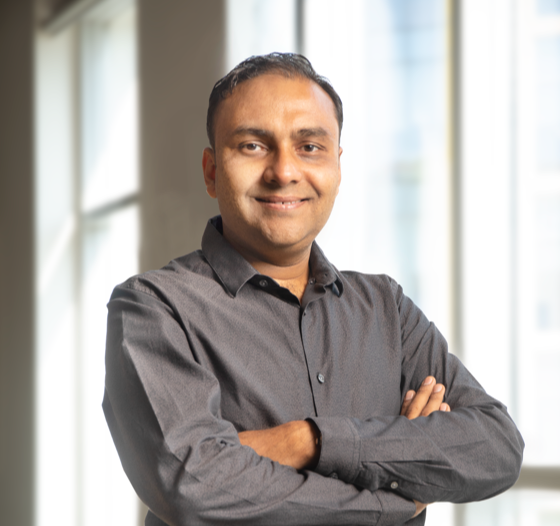 Mr. Amit Gupta
Amit Gupta is the co-founder and CEO of the shared mobility startup, Yulu. Yulu's mission is to decongest urban traffic by providing a highly scalable, affordable, efficient and green mode of transport for short distance commute. His passion towards solving prevailing issues like air pollution and traggic congestation is very impressive.
for us.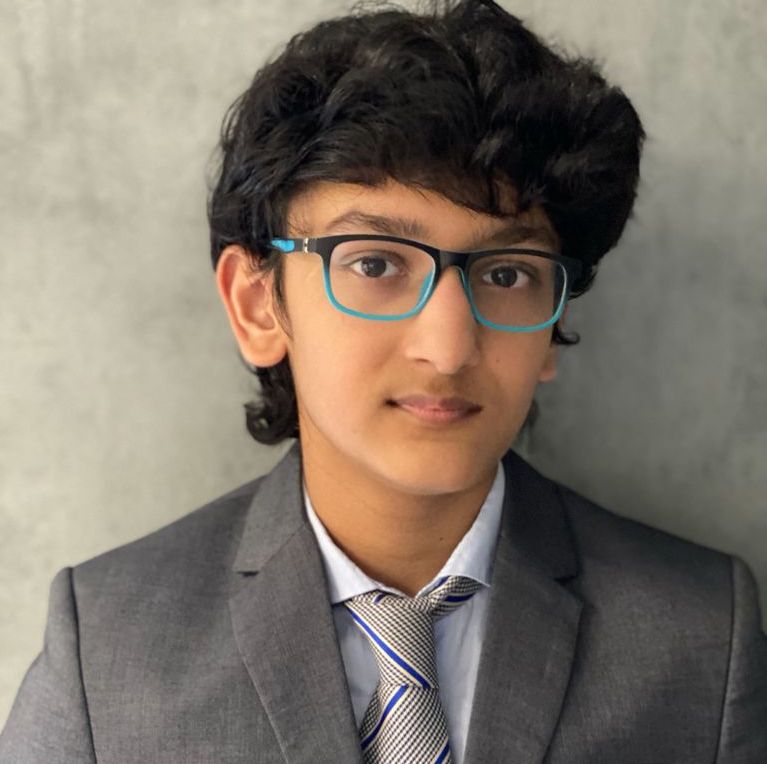 Ahaan Shah
President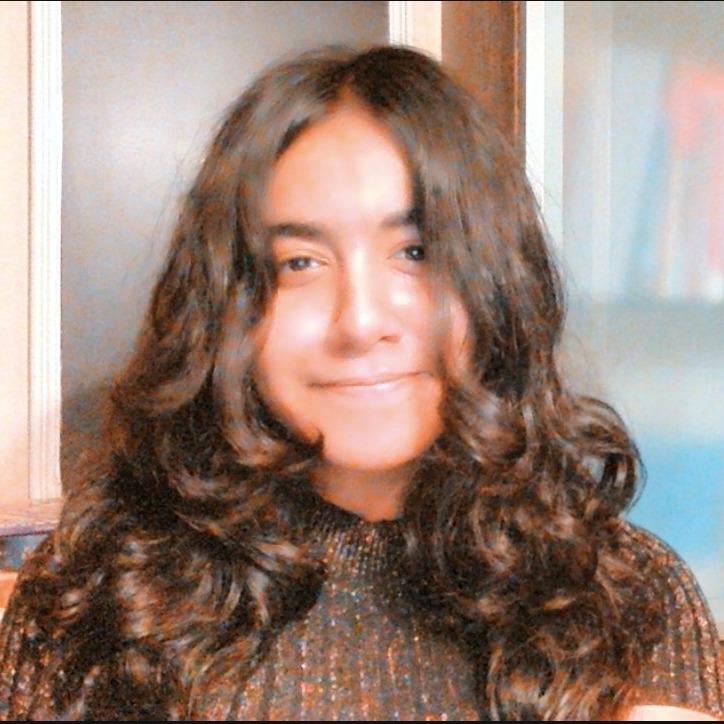 Zaara Merchant
President